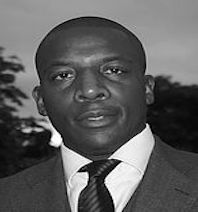 Areas of Expertise
Criminal Law
Immigration Law
Prison Law
Human Rights Law
Civil Law
Memberships
Middle Temple Inn
Ian's Practice
Criminal Law
Ian Austin was called to bar having already established a highly successful business career, thus allowing him to be pro active in developing and maintaining relationships within the legal profession.
Ian has a practice specialising in criminal defence.  He has been instructed in a wide range of high profile cases including offences of Conspiracy, Grievous Bodily Harm, Violent Disorder; Possession of Firearms, Supply of Class A drugs, Armed Robberies; Threats to Kill, Kidnap and False Imprisonment, Burglary and Dishonesty offences. Ian also attends Prison Law Adjudications.
Immigration, Asylum and Human Rights Law
Ian has also established Human Rights, Immigration and Asylum practices. He has gained invaluable experience working as a Home Office Presenting Officer and has appeared before Immigration Judges at first instance, Appeals in Asylum, Human Rights and Immigration cases as well as Judicial Review cases in the High Court.
He has successfully defended clients within Human Rights Appeal, settlement and Naturalisation, Family, Visitor, Student application, Work Permit numerous entry clearance appeal.
Notable Cases
R v Mohammed Esmail 2009
Application to Dismiss
R v Jeremy Bascombe 2010 (Central Criminal Court)
Not guilty of going equipped
R v Kia Limby 2011 (Youth)
Not guilty of Robbery
R v Kali Hagenstede 2011
Not guilty of Conspiracy to commit Grievous Bodily Harm
R v Darius Phillips 2011
Not guilty of Conspiracy to Commit Robbery
R v Hugh Duffus 2011
Not guilty of Assault Occasioning Actual Bodily Harm
R v Lasaki Adegbola 2011
Not guilty of Robbery