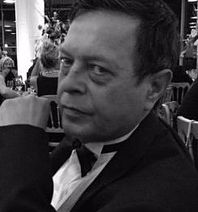 Areas of Expertise
Serious Crime including:
White Collar Crime
Fraud
Large Scale Drugs
Homicide
Rape
General Civil Litigation
Civil and Commercial:
Company
Contracts
Planning
Civil Liability
Memberships
Grays's Inn
Inner Temple
The Criminal Bar Association
Stuart's Practice
Stuart Stevens is the Head of Holborn Chambers.
Stuart is a defence advocate who regularly conducts serious cases as a leading junior, many of which have regularly attracted national media interest. Notable cases include the Brinks-Matt trial (largest gold heist in British history, money laundering trial) and Daqir (The Euromac Case – for allegedly supplying nuclear triggers to Saddam Hussein).
Stuart also has vast experience over decades' of practice in a full range of civil litigation, including contractual disputes, planning applications and appeals, employment contracts and liabilities, and company and commercial disputes and litigation. 
Stuart is also the only English Barrister to appear in the 'Areios Pagos' (Supreme Court of Greece) in a successful appeal (explaining "specimen counts" which his client had been acquitted of in London and was then charged with the remainder in Athens, where the concept of specimen counts was not known).
As a leading defence junior, he has led in several murder trials, but has never had a conviction for murder. His most recent murder case was R v M & Ors (2006) at the Central Criminal Court, a Tamil Gangland double murder (double beheading), his client was acquitted on submissions because of flaws exposed in the cell-net evidence.
Stuart's Background
Stuart spent the first 12 years of his life in India, attending the St Josephs European High School in Bangalore. After moving to London, Stuart was fortunate enough to be offered a place at Acton County Grammar School. He went on to study a degree at Royal Holloway University before pursuing a career at the Bar.
Outside of Law Stuart enjoys travelling, skiing and going to the theatre. He is a fan of Chelsea F.C. and regularly goes to watch the football with his son. 
Notable Cases
White Collar Fraud
Brinks Matt – Representing one of the 2 principal defendants in money laundering trial being the proceeds (in excess of £ 30 million) from the stolen gold.

Coverage of this case can be found – 
R v Blake and others 1991 CLR 119 – The Hill Samuel Fraud trial – a multi-million pound fraud. Defendant acquitted on submissions for serious breaches of PACE.
Violence
R v Sarwar, Khalique and Ors (Manchester Crown Court) (2011) – Gangland drugs and firearms where a cut-throat defence was employed.  Stuart acted for the enforcer Kalique, with previous firearms convictions which were admitted in evidence.  His client was acquitted. The other principal defendant, Sarwar, a man of good character, the recruiter of drugs dealers, represented by a QC and junior, was convicted and received 22 years imprisonment.
R v Mathayaparan and Ors at the Central Criminal Court (2005/2006) – This was a gangland double murder, a beheading in Wembley and a beheading in Ilford, involving substantial mobile phone cell site evidence of the gang's car movements. The defendant represented by Stuart and a junior was acquitted on both murders on submissions after exposing flaws in the cell site evidence.
R v Antoniuk (Kingston Crown Court) – Represented a female defendant, a former model, charged with attempted murder by stabbing her lover in the heart having been raped earlier. After legal argument was allowed to run the unusual defence of 'delayed automatism', ultimately resulting in an acquittal.
Drugs/Customs Importation
R v Okudzeto (Southwark Crown Court) – representing the Defendant charged with importing half a kilo of heroin worth more than £ 40, 000. The defence was that the notorious mercenary John Banks was setting up 'prominent Africans in return for protection and immunity from HM Customs and Excise. The Prosecution denied the existence of Banks until he was traced by another former mercenary, resulting not just in an acquittal but the reassignment of senior Customs personnel.

Sexual Offences
R v M  (Maidstone CC) (2013) – Son and mother accused father of historical rapes. The trial judge commended Mr Stevens for his delicate yet probative cross examination of the son which resulted in an acquittal.
Family cases
C v C (Barnet County Court) (2013) – Represented the Respondent father who opposed the drugging (Risperidone drug) of his 10 year old child without a proper diagnosis being carried out. Involved extensive cross examination of medical experts over the trial period of several days. Mr Stevens does not undertake family cases, but this was on a Direct issue of drugging children, and he was engaged only to cross-examine the medical experts.
International Law
Far East – Conducted multi-million pound fraud trials in Hong Kong and Malaysia. Stuart is the only English Barrister to hold the position of a Consultant in the well renowned Kumar Chambers in Malaysia.

Stuart was invited by the Government of Dominican Republic (together with assistant barrister Maria Gonzalez) to update the Criminal Law Procedures / Magistrates powers and advise on forensic procedures.
A Selection of Reported Cases
Re A Solicitor Div Ct QBD January 1982 Law Soc Gazette
Meaning of unbefitting conduct. Partner found to be not guilty of unbefitting conduct, when other partner who ran a separate office committed serious breaches.
R v Isleworth Crown Court ex parte Commissioners of Customs & Excise Div Ct QBD 1991 Crim LR 859
Bail subject to Judicial Review.
R v Newington (Ct of App) The Times 27th Feb 90
Meaning of ill-treatment under Mental Health Act.
R v Delaney (Ct of App) The Times  30th Aug 88
Represented the Crown on breaches of PACE.
Day and Another v Grant / R v Manchester Crown Court ex parte William Div Ct 1987 3 All ER
Meaning of 'Criminal cause or matter'.
R v Alexander Grant (Ct of App) 82 Crim App Rep 234
Difference between common law and statutory conspiracies.
R v Tomsett (Ct of App) 1985 Crim LR 369
Jurisdiction in international conspiracy ; the first computer-based conspiracy which led to the Law Commission's recommendations for the enactment of the Computer Misuse Act 1990 and other related legislation.
R v Harman and others (Ct of App) The Times  21st Feb 84
Documents wrongly admitted in re-examination by prosecution.
Dyson Holdings & Fox (Ct of App) 1976 QB 503
Common law wife can inherit statutory tenancy.
R v Preddy, Slade & Ors (1996)
A case of obtaining property by deception.  Stuart represented Mrs Slade on the trial and Court of Appeal. Preddy and others went to the House of Lords. 
Other Work
Stuart served for 3 years on the Bar Council Race Relations Committee under Mr Justice Henry Brooke which resulted in the Bar Council's policy that Chambers membership should reflect gender and ethnicity of the population.
Stuart was made a Freeman of the City of London in 1991 and is listed in 'Debretts' People of Today' and 'Who's Who in Catholic Life'.